Airport ground staff interview questions and answers helpfull for fresher
Are you fresher? and looking for an airline job? then here you will get full information about the aviation interview question list for fresher in 2020.
Are you dreamed to join airlines as a Ground staff or Cabin crew? but you are afraid to attend the interview? then this is the right place for you to read the full article and study yourself the following question. It will increase your confidence level. so here we will just discuss some common aviation interview question list for fresher.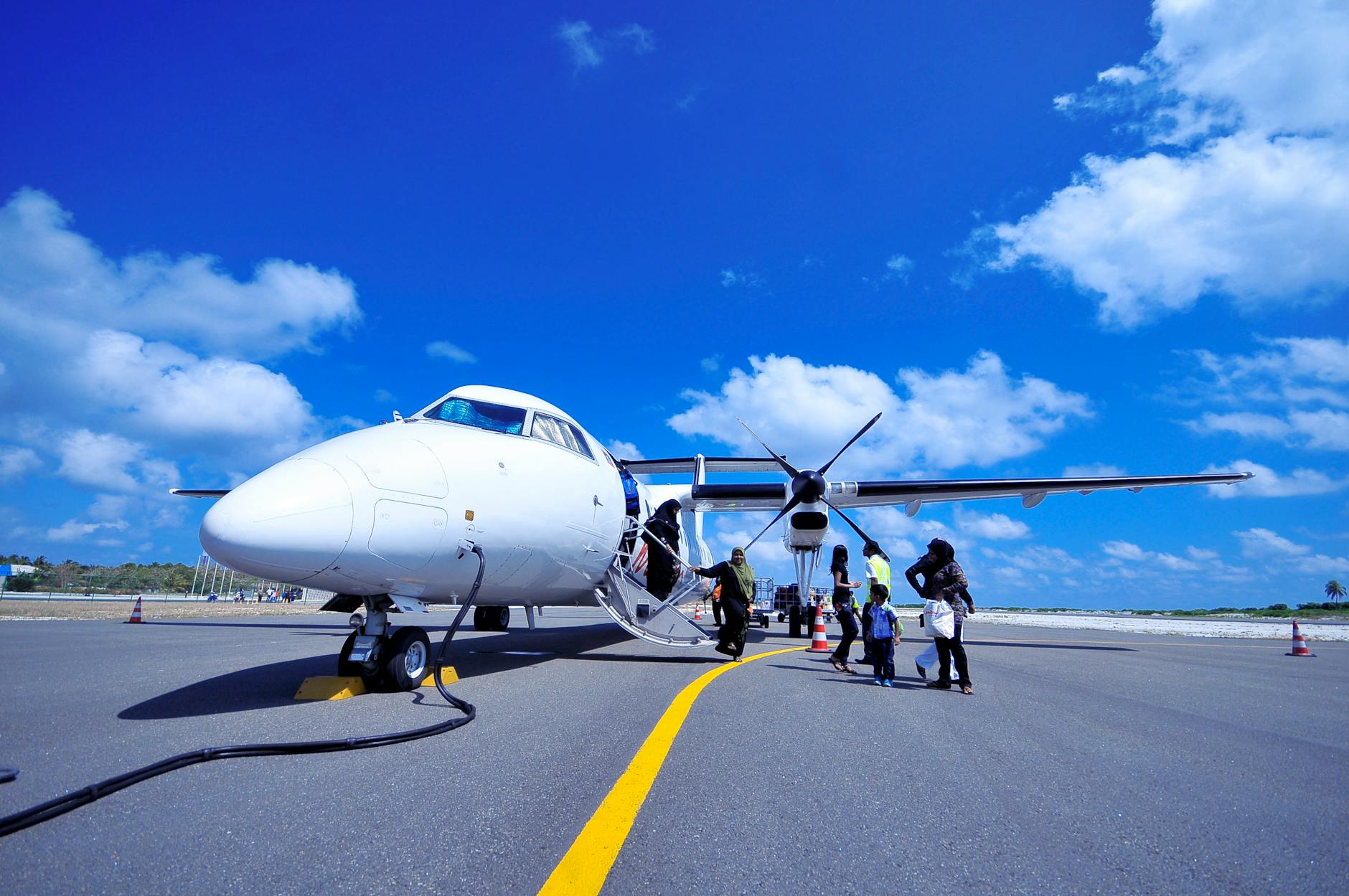 Friends you don't think that its only for the fresher if you are working any other industry then also help you to fulfill your dream to work with the Aviation industry.
Most of the time we are totally confused that for Aviation Job we should join an Institute of maybe we should contact a job agent. But if you are located in India then this way will be tough for you. Because in India most of the agencies are a fraud. They can be cheated on you.
So, friends, it's better to save your money and study yourself on your own. Yes, I know it will be the hardest way to study. But there are many people who do this and they also get success.
So, below are an effective ground staff interview question list or cabin crew interview question list. Which will help you to clear your interview as a fresher?
Aviation Interview Question List [2021 update]
1. Tell me about yourself.
2. What are your greatest strengths?
3. What is your greatest weakness?
4. Where do you see yourself in 5 years?
5. What led you to pursue your degree/industry?
6. What areas of this profession are you most interested in and why?
7. Why are you interested in this position?
8. What accomplishment has given you the greatest satisfaction and why?
9. What do you know about our company?
10. What do you know about this position?
11. What are your lifetime goals?
12. What did you learn in your last position?
13. What is your management style?
14. How well do you communicate in writing and orally? Give me some examples.
15. In what ways do you think you can make a contribution to this company?
16. How do you think other people describe you?
17. Why should I hire you?
18. How do you work under pressure?
19. Are you willing to travel? relocate?
20. What are your salary requirements?
21. What is your salary history?
22. What do you really want to do in life?
23. What are your long-range career objectives?
24. How do you plan to achieve your career goals?
25. What are the most important roles you expect in your business career?
26. Which is more important to you, the money or the type of job?
27. What motivates you to put forth your greatest effort?
28. What qualifications do you have that make you think that you will be successful in business?
29. How do you determine or evaluate success?
30. What do you think it takes to be successful in a company like ours?
31. In what ways do you think that you can make a contribution to our company?
32. What qualities should a successful manager possess?
33. What two or three accomplishments have given you the most satisfaction and why?
34. What kind of work environment are you most comfortable with?
35. Why did you decide to seek a position with this company?
36. What are two or three things most important to you in your job?
37. Are you seeking employment in a company of a certain size? Why?
38. What criteria are you using to evaluate the company for which you hope to work?
39. Do you have a geographical preference? Why?
40. Are you willing to spend at least six months as a trainee?
41. Why do you think you might want to live in the community in which our company is located?
42. What have you learned from your mistakes?
Aviation Interview Behavioral-Based Questions
Listed below are a few samples of questions that you may be asked to answer about a particular "situation" you might have been in. These questions are optional you can leave this question.
1. Give me an example of a decision you had taken under pressure? And how did you approach it?
2. Tell me about a time when you had to go above and beyond the call of duty in order to get a job done.
3. Give me a recent example of a situation you have faced when the "pressure was on" and How did you handle it?
4. Show me an example of a recent situation when you disagreed with someone on the job?
5. Give me an example of an important goal that you had set in the past and tell me about your success in reaching it?
6. Tell me an example, that convince me that you can adapt yourself to any of the environments?
7. Describe a memorable situation in which you were able to get a bigger success?
8. Describe a project you were responsible for starting? How did it work out?
9. What kind of major problem have you encountered in your life and how did you deal with it?
10. Describe the relationship between a supervisor and subordinates that should exist?
So, above are the aviation interview question list that you have to prepare your self at home to clear an aviation interview and that will help you to the entire aviation industry. One suggestion from my side if you think this will be tough for you then you can prepare only the first 42 questions. and you can leave the seconde 10 questions.
Freinds you need to have a great resume for cabin crew interview. If you don't have that you can get help from our aviation resume expert. HURRY
Do you have any questions to ask me? related to Aviation jobs or Airlines Jobs. Then feel free to comment in the comment box or you can contact me on my Facebook page and YouTube channel by the same name. Also, I requested you to share this article with all the friends and help them to join the Aviation Industry.